Poetry
My poetry is not surreal.  It's light lyrical free form verse.
I write light verse and rhyme
though the literati may turn up their noses
and consider this a crime.
THEY CALLED IT LOVE
I saw the man I thought I loved
three times in two days, but
after that we didn't have much to say
we kissed, though our eyes didn't meet
and smiled, but a sense of denial
was already spelling defeat.
Was that kiss a kiss-off?
Was there a wrong move at the wrong time, or
was he ultimately never meant to be mine?
Several weeks later I saw the man I thought I loved
again – man, one-night stands are a pain –
and while his slap-happy smile seemed to slip
from his face, then hang in space
I passed by.
The Spinoff, Auckland, 24 November 2017
FORMERLY I WAS
I was like
I was like I was
like I was like, and
I was like
and I was like and I was
like and I was like, like
I was like I was
like I was like
I was.
Otoliths, Australia, Southern Spring 2017
FEAR OF FEATHERS
Some sounds of birds (unseen but heard)
may confound those with no sense of the absurd:
take the duck whose quack could bring on a heart attack
in the timid or the meek; it's no mere squeak
this shrill squawk could lead a paranoid to think he's being mocked.
Or take the gull whose cry sounds like a human about to die.
How more preferable the pigeon's cooing and purring, so comforting
I find myself concurring: life is good.
Landfall, Dunedin, New Zealand, Autumn 2017
OF A CERTAIN AGE
I'm of the age
where my joints don't engage
like they used to, they're feeling rusty
and my skin's getting crusty
and I suppose it won't be long
before my mind gets dusty.
I lie in bed
and worry my once pretty head
about all the things life may bring
my way, and I say: death
don't hurry
Meniscus Literary Journal, Canberra, volume 5, issue 2 2017
NOSTALGIA
If one could only live in the past
where happiness seems to last
forever
I'd sing all the old songs
and be oh so clever
but those days are gone
to return, never.
I'm a yesterday man
who dwells in the past
and I've come to the conclusion
only nostalgia lasts.
Snorkel, Sydney, August 2017
GONE
Just when you thought
you had it
it vanished
and disappeared
into the atmosphere
when you thought
you had just got it
it's gone.
The Cafe Reader, Auckland, Autumn 2016
A CAT CATASTROPHE
When my little kitty died
I got down on my knees
and cried.
Hey, wait —
the above written
about the kitten —
I have to admit
I've lied.
The Cafe Reader, Auckland, Autumn 2016
THE DEVIL AND THE DIVINE
I've been with the devil
he lives in hell
the food was divine
the sex, swell.
The Cafe Reader, Auckland, Summer 2015
DON'T BE AN ASS
Don't relive the past
when it has been a disaster
don't be an ass
be a master.
Don't dwell on the strife
just live life
though that's easier to say
than do
and when the time comes
live your future lives too.
The Cafe Reader, Auckland, Summer 2015
Sex & Subtext in 1000 Imaginary Book Titles
and How to Find the Right Title for Any
and Every Occasion
Surrealism and the Cinema: Open-eyed Screening
A Pioneering Work / Long Out of Print / Now Extensively Revised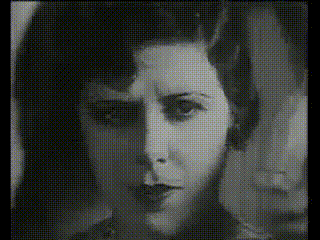 READ THE FIRST CHAPTER FOR FREE
PURCHASE THE FULL eBOOK
JUST $12.00
Bonus Material
Buy full e-book and download a rare audio interview with director Fritz Lang made by the author in 1972.
Surrealism and the Cinema: Open-eyed Screening is currently only available in digital format. If interested in a print version please email info@feelthesurreal.com