Reviews of the original edition
Journal of Modern Literature
Temple University, Philadelphia
William F. Van Wert
"In contrast to (J.H.) Matthews … Michael Gould is like a breath of fresh air … he accomplishes some remarkable insights and comparisons… very provocative … (his) analysis of Michael Snow's very difficult Wavelength is brilliant. Gould should be praised for his daring visual juxtapositions in the book, for the excellent analyses of his last two chapters, and for the pure fun of a book so clearly unconcerned with the critical backlash of the academic community."
Jay Leyda
Film scholar, authority on Soviet and Chinese cinema and former protégé of Sergei Eisenstein
"There's something ridiculously logical and lifeless about academic efforts to define the relations between surrealism and film. Only humorous, sensitive eyes and alert minds can point to the surrealist wealth in the films around us—this is the value of Michael Gould's exploration."
George Melly
English jazz musician, pop culture critic and writer on surrealism
" … very thought-provoking and non-pompous …"
Quarterly Review of Film Studies
(now Quarterly Review of Film and Video)
United States, United Kingdom
Concetta Carestia Greenfield
"… Gould's exploration of the nature of the filmic surrealist image is a solid contribution to a theory of filmic style."
Filmkritik
Munich, Germany
"… (Gould) writes with a great deal of knowledge of his subject."
Library Journal
United States
"… fine discussion of the relationship of technique and theme in Hitchcock's Vertigo and The Birds…"
Only Paper Today
Toronto, Canada
John Oughton
" … makes good use of juxtaposing stills from movies … with paintings and comic-strip frames. This technique is particularly fruitful when Gould examines the films of Hollywood's Samuel Fuller, primitive master of low-life Americana … makes clear the linkage … between avowedly surrealist art and cinema, genre films, Hollywood animation and more recent experimental/minimalist art … an intelligent, wide-ranging book …"
WELL, YOU CAN'T WIN 'EM ALL:
Film World
(later Adam Film World, which specialised in the porn film industry)
United States
William Rotsler, pornographer, cartoonist, writer of Star Trek novelizations
" The author takes film all too seriously … When you take something that seriously, you tend to miss a lot. It's not that Mr. Gould doesn't understand surrealism, painting or film—he does. But he burys (sic) his understanding in words. Too many words. Tons of words! Every time I've ever met a "surrealist" he took himself and his art too seriously. Mr. Gould is no exception … not a bad book at all for it is filled with information. It is just that the book is buried in verbiage. The illustrations are excellent …  but it bored me. (Maybe surrealism bores me too.)"
Surrealism and the Cinema: Open-eyed Screening
A Pioneering Work / Long Out of Print / Now Extensively Revised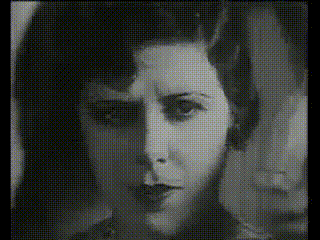 READ THE FIRST CHAPTER FOR FREE
PURCHASE THE FULL eBOOK
JUST $12.00
Bonus Material
Buy full e-book and download a rare audio interview with director Fritz Lang made by the author in 1972.
Surrealism and the Cinema: Open-eyed Screening is currently only available in digital format. If interested in a print version please email info@feelthesurreal.com